Are you in need of some creative inspiration or some awesome terrain to test your build skills at?
Come try your hand at the Llama's Nest Monastery Project! Our very own JulsTehCheekan has found an extraordinary extreme hills/savannah biome mix full of magnificent views, giant hidden chasms, and all sorts of all-natural terrain that can serve as your next playground for building a manmade wonder of the Minecraft world!
As you no doubt have noticed, we've already started on building what looks to be an east-Asian inspired Buddhist temple village! The style we are emulating in this build is that of the famous real-world example of the "Tiger's Nest Monastery" in Bhutan, as shown here for your convenience: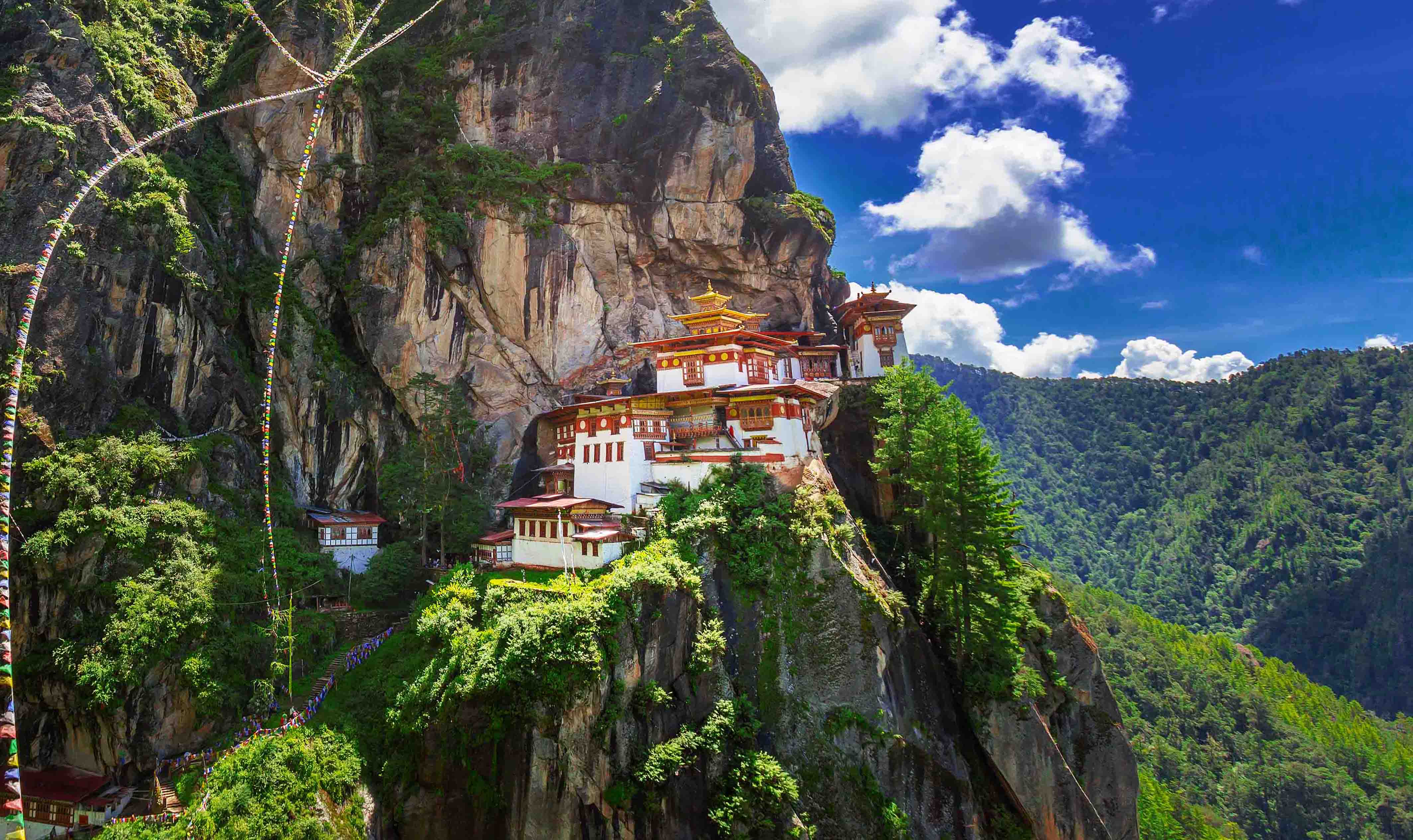 We have some pretty lofty goals as to what we're hoping to create for the final product, so we're going to need all the help we can get! If you'd like to join in on this fun project, message me or Juls on Minecraft or on Discord (My hashtag is EPS_Reborn#3605), and we can warp you over and help get you set up with whatever you need! We're going full art-mode on this one, so please feel free to be as extravagant with your resources as you like, just as long as you try and use the template of the real Monastery shown above!
Let's get to work, people! ᕦ(ò‿óˇ)ᕤ
I'd like to just try and put my thoughts into writing here, if possible.
I think turning on PVP with the conditions of it being toggleable for both players and claims sounds pretty good (a separate wild/PVP world doesn't sound bad either). I think the thing we should focus on is that it opens more opportunities like server-wide competitions or games that involve PVP but don't require the high stakes of losing all your gear. I believe it may be a fallacy to see turning on PVP the same as turning off trust in other players. I more or less trust the involved members of this community and I imagine y'all trust me more or less as well in return. And besides, even with the borders on the main world, the map is enormous - provided that someone blocks or doesn't accept malicious TP requestss, one would have to be incredibly dedicated to trek thousands of chunks just to be the man who walked a thousand chunks to wound up breaking down your door and looting you of everything you're worth.
On the note of community (and this may seem tangential, but it's important to this question) I think it should also be important to advertise the forums a lot more on the server and potentially to add more topic categories, because - in my humble experience - the former has a higher chance to facilitate more conversation and communication among players (and potentially advertising in-game business) while the latter gives those who have things to talk about more prompting, since it might be harder to think of things to write about if all you're faced with is "general" and "ban appeals" (E.G., where am I going to put my cool drawing of M3talHawk's martyred llama?). Facillitating that communication amongst players helps build trust, or at the very least helps reveals intent, which is an important element when one raises the question of "should we let these goofballs use their weapons of mass destruction upon one another."
Those are my thoughts, forgive me if I seem to ramble on. I do not expect any penny for them.
Reborn Air Company(TM)
Are you in need of some high-quality building materials, but can't be bothered to go out and collect them yourself? You got a bunch of sand, gravel, or clay that you don't know how to use? Are you in need of some ~professional~ building advice?
Well, we at Reborn Air Co. have got you covered! Swing by our Spawn Commerce Station and we'll help you get your affairs in order!
We provide the easiest access to supplies such as (but not limited to) concrete, terracotta, and diorite at the best prices. What's more, we trade iron and gold nuggets for sand, gravel, and clay right at the front desk!
(Please contact us at EPS_Reborn#3605 on Discord if you wish to be a dedicated part-time resource gatherer, and you will be accommodated for.)
Stay tuned for future updates to the Station, including tree-trimmings, arrivals of airships, and more! And feel free to post requests and recommendations of various building materials or other items in the comments below!
-EPS_Reborn
Hiya!
I'm EPS_Reborn (commonly referred to as "E.P.S.") and I consider myself to be something of an artist and storyteller in that I follow my muse when it comes to building in Minecraft or just in general (I like to draw and doodle).
You may find me on the server working desperately to restock my shops (the only downside to selling high-demand building items is that you never have enough for yourself leftover!!) or building something with a story or lore attached to it. I'm capable of building advice or sharing ideas if need be and being a pair of listening ears in general.
Thank you for taking the time to read all this, and I hope to see you in-game!